ORGANIC
PLANT
PROTEIN
Natural. Smooth. Delicious.
Good for you.
We've combined the power of 7 clean organic plant proteins with the nutrient-rich energy of organic greens. USDA certified Organic and Non-GMO.
Clean tastes better.
Your New Go-To Protein Powder
Plant Protein delivers much more than your average protein powder.
WHAT's INSIDE?
Plant Protein delivers a science-backed combination of nutrients that help support a healthy and safe detoxification process.
Your New Go-To Protein Powder
An organic mix of pea, flaxseed, brown rice, sacha inchi, hemp seed, cranberry and sunflower. A source of essential amino the body needs to support lean muscle development.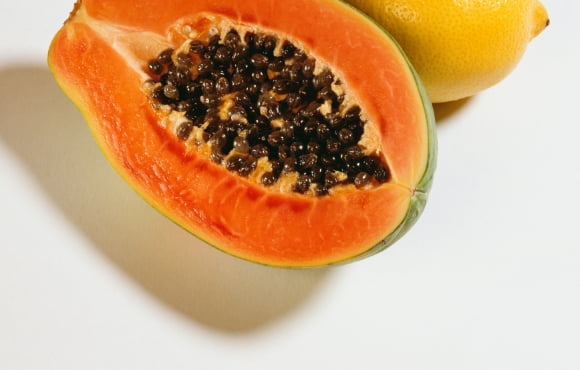 Support Digestion
Paipain aids the digestive function to reduce constipation and bloating.
0% Added sugars
Sweetened naturally with monk fruit and flavored with hint of vanilla bean or cacao.
How to Use Plant Protein
When: We recommend taking the Plant Protein in the morning after a tall glass of water (at least 16 ounces). It's safe for daily use
Amount: One scoop (36 grams)
How: This protein powder makes delicious shakes and smoothies that you can enjoy at home or on the go for breakfast. It's also perfect to use as a filling and nutrient-dense mid-day snack.
Why We Love It
Our manufacturing team works closely with certified organic growers to ensure the proprietary blend of organic fruits and vegetables are harvested at their peak of potency. They are concentrated and dried using cool-temperature processes that preserve their energetic and nutritional integrity, as well as beneficial enzymes and phytonutrients in each ingredient.